Webinar: 19 July 11.30-12.30
4 Jul 2019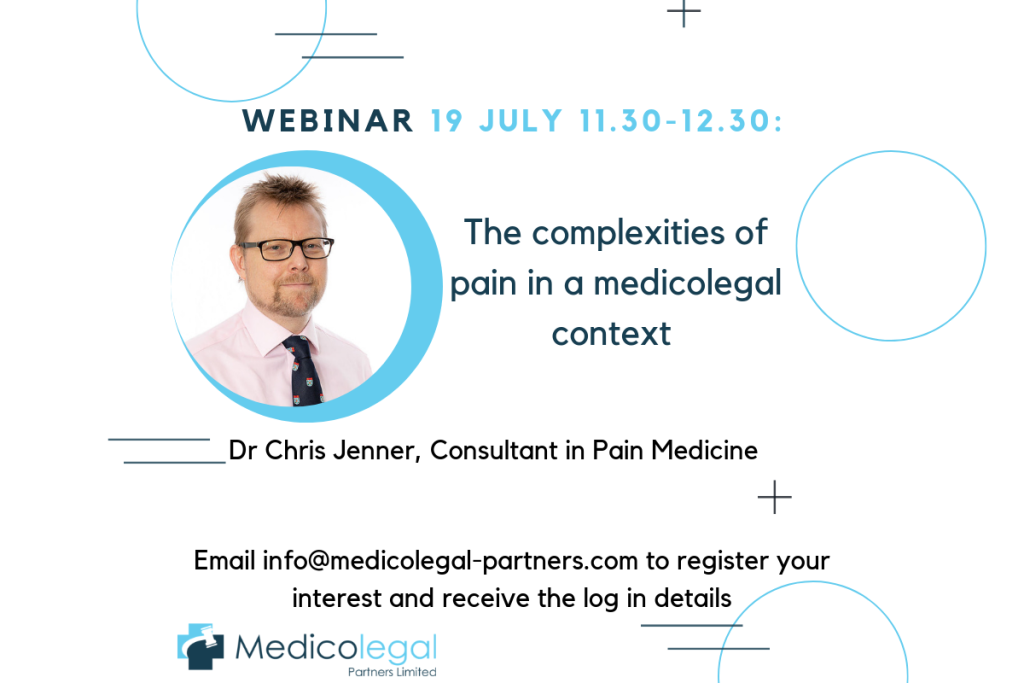 The complexities of pain in a medicolegal context: Establishing causation, impact and prognosis.
Join us for an interactive webinar where Dr Chris Jenner will discuss how an expert in pain medicine can add value to your medico legal case.  There will also be the opportunity to ask questions.
Email info@medicolegal-partners.com to register your interest and receive the log in details.
Dr Chris Jenner is an expert witness with 15 years' experience.  He is a Consultant in Pain Medicine at Imperial College NHS Trust and is also an Honorary Clinical Lecturer, as well as being clinical director for the London Pain Clinic in Harley Street, London.  He provides reports for both medical negligence and personal injury claims.
His particular areas of expertise include, but are not limited to:
Neuropathic pain
Chronic and chronic widespread pain
Chronic Pain Syndromes
Complex Regional Pain Syndrome
Phantom limb pain and Post Mastectomy Pain Syndrome
Multi-disciplinary pain management
Fibromyalgia