Webinar: 10 September 2.30-3.30
14 Aug 2019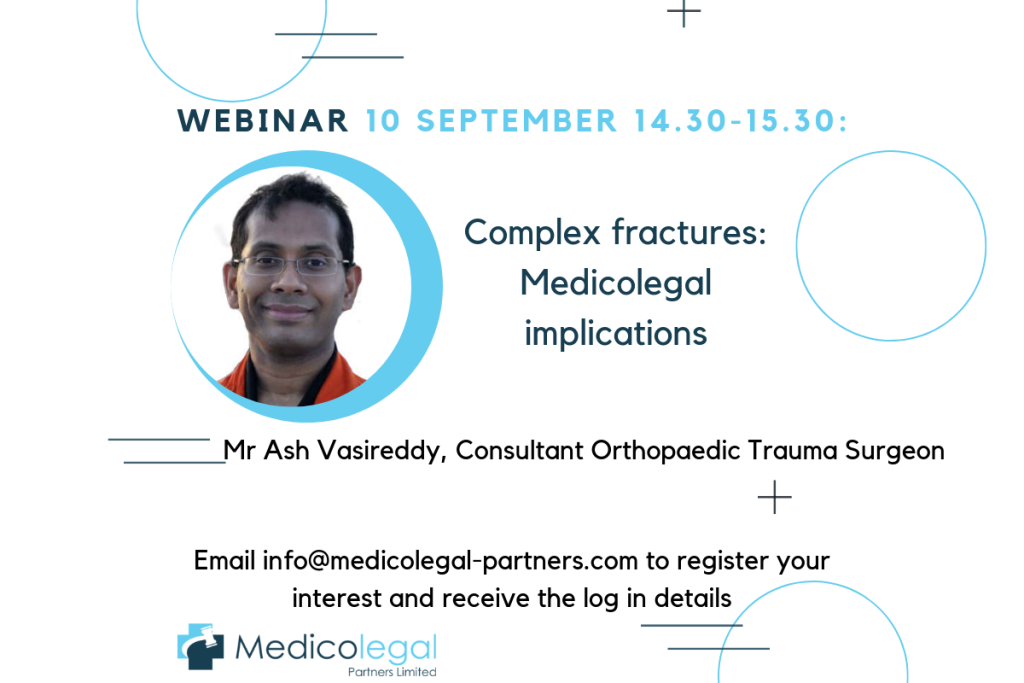 Join Mr Ash Vasireddy, Consultant Orthopaedic Trauma Surgeon, for an interactive webinar on complex fractures, the importance of pre-hospital care, the role of major trauma centres in improving outcomes for patients, and the medicolegal implications for these cases.   
There will be opportunities for you to ask him questions directly, as well as to find out more about how the unique experience his role as a HEMS (Air Ambulance) pre-hospital care doctor contributes to his expert witness credentials.
About Mr Vasireddy
Mr Vasireddy is a full-time fellowship-trained Orthopaedic Trauma Surgeon at King's College Hospital and expert witness. He specialises in the management of complex open/closed pelvic, acetabular, upper limb and lower limb fractures and amputations. He is also one of a small group of surgeons, and the only contemporary Orthopaedic Surgeon, in the UK who works as HEMS (Air Ambulance) Pre-hospital Care Doctor.