Why a Pain Expert Witness can Improve Your Case and How to Choose your Expert
2 Aug 2017
As you know, Defence will be seeking to prove either that the pain the Claimant has is not as bad as they're saying it is, or that the pain they are currently suffering is not a direct consequence of the incident in question. The Claimant wants to prove to the court that the pain they are suffering from has a quantifiable impact on their everyday life and future prospects. A Pain Expert Witness, with their precise expertise, will be able to assist you to maintain and uphold your case through the rigorous process they will have undergone in assessing and diagnosing the Claimant through to their final diagnosis. The subjective nature of pain, in particular chronic pain, requires exceptional experience and skill to carry weight in court. But how do you go about ensuring you have the right expert?
Experience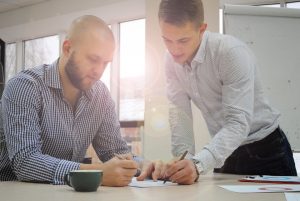 This is about quality as much as quantity. Your expert witness must be an expert in the highly specialist field of Pain Medicine. He or she must also have demonstrable experience in the practise of Pain Medicine; must be up to date on guidance and protocols and have current and extensive experience in carrying out the procedures they will be offering an opinion on. Equally important is their court experience. An expert witness who is a leader in their field may nevertheless be a poor choice should they have little or no experience in court. A lot can happen in court – an inexperienced expert witness might become suddenly nervous; might unexpectedly play to an audience; might have an unlikeable public persona that sways opinion despite the facts. These seemingly small, perhaps irrelevant human tendencies can play a role in the outcome of a case. Experience and a proven track record is key.
Availability
Your Expert Pain Witness must be available – not only for court dates but also for interviews that allow you to get to know him or her. Getting to know your expert is important and will help to mitigate any surprise outcomes in court. They must also be available to carry out their assessments and diagnosis of the claimant with great care.
Transparency
Getting to know your expert witness through researching their experience and through face-to-face interviews will allow you to make judgements on their transparency. An expert witness cannot be undermined by a revelation in court that brings into doubt their trustworthiness or ability.
Self-knowledge
A good expert witness knows both the extent and the limits of their knowledge and experience and will not stray into areas beyond their own specialism… this is important in terms of his or her credibility to the court and whether the court accepts their evidence.
At Medicolegal Associates we choose our experts carefully taking all of these factors into account to make sure our clients receive helpful, informative and well written reports and feel confident that their claimant and the court will be well served if the case goes to trial.