Post Mastectomy Pain Syndrome (PMPS) and its medico legal challenges
12 Dec 2018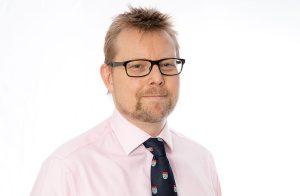 Dr Chris Jenner MB BS, FRCA FFPMRCA, Consultant in Pain Medicine, explores post-mastectomy pain syndrome in this article. He describes the symptoms of this painful condition and also explores the medico legal challenges of establishing causation.
Post mastectomy pain syndrome (PMPS) is a type of chronic pain, typically neuropathic in nature that occurs after breast cancer surgeries and continues beyond the usual healing period.
The pain is described as a burning sensation, a shooting or stabbing pain, or a throbbing and aching pain. The pain can occur in the upper arm, underarm, shoulder and chest wall and can be physically debilitating, limiting movement of the affected arm and shoulder and can be aggravated by simple day-to-day activities.
From a medicolegal perspective, PMPS may be caused by nerve injury, compression or stretching during surgery and surgical procedures in the upper, outer quadrant of the breast are most likely to cause injury because of the location of the major nerves. However, there are other factors that can increase the risk of a patient developing PMPS and these must be assessed by an experienced pain expert to determine causation. These include:
Treatment with radiation or chemotherapy after surgery
The relative aggression of these treatments is usually related to the stage of the patient's disease. The treatments can themselves be the cause of various neuropathic pain syndromes so it is uncertain whether these treatments contribute to PMPS but it is likely that PMPS symptoms are exacerbated by these therapies.
Age
Younger women are more likely to experience PMPS, but whether this is related to different psychosocial stresses and anxiety or age-related nerve tissue responses to surgery and radiotherapy is not clear.
Anxiety/Depression
Individuals manage emotional stress differently and for some the fear of the prognosis and or surgery can cause anxiety and depression. In some cases it's not unusual for the patient to struggle to manage the post-operative discomfort and become hypersensitive to pain.
Dr Chris Jenner is very experienced at diagnosing and treating PMPS. He completed his clinical fellowship at the Royal Marsden Hospital where PMPS was amongst his specialities. Please view his CV for more information.