What is an ICU Specialist?
22 Jan 2019
In this article, we explore what an Intensive Care specialist (or Intensivist) does, the skills they need to have to be successful in their role and how their experience can be useful in supporting medico legal cases as an expert witness.
A specialist in intensive care medicine is usually found in the intensive care or trauma unit with accountability for patients who are critically ill and require high dependency care. Intensive care specialists or intensivists are highly trained clinicians with specialist training and skills in life support and organ support systems for patients who are critically ill. They treat a range of patients suffering from a number of life-threatening conditions, including cardiac arrhythmias, respiratory or airway difficulties, acute renal or multiple organ failure, and hypertension/hypotension instability.
The intensivist will be highly trained to be proficient in leading a multi-disciplinary team of specialists across a number of clinical specialisms and in the appropriate escalation of care. Their clinical skills include the ability to recognise and manage symptoms associated with severe medical, surgical, obstetric and paediatric conditions and to diagnose and treat patients using both invasive and non-invasive diagnostic techniques, as well as closely monitoring and providing optimum treatment to support their vital organs.
The intensivist is an expert in end of life care, the diagnosis of brain death and care and support of the organ donor. They have first rate communication skills, which are a pre-requisite of their role, as they routinely need to ensure effective engagement and communication with patients, relatives, referring clinicians and team members. An effective intensivist will seek to continuously develop their skills and knowledge to maintain the exceptional level of skill and judgement they are required to use.
Medicolegal Expert Witness
An Intensivist can be instructed on a range of cases, including medical negligence claims for both the claimant and defendant and as a single joint expert witness, for cases involving intensive care medicine, anaesthetics and post-operative care, including but not limited to:
| | | |
| --- | --- | --- |
| Sepsis | Intensive Care Medicine | Critical Care |
| Resuscitation | Early Warning Scores | Recognition of severe illness |
| Medical Emergency Teams | Anaesthesia | Mechanical Ventilation |
| Trauma | End of Life | Spinal/nerve block |
| Meningitis | Encephalitis | Air Embolism |
| Central/Arterial Line | Acute Kidney Disorders | Intravenous Fluids |
| Hospital Acquired Infection | Pulmonary Embolus | Lumbar Punctures |
| Pressure Sores | Infection Control | Delayed/Inadequate Treatment |
About our expert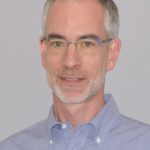 Dr Martin Stotz is an expert witness specialising in Intensive care medicine and Anaesthesia. If you have a clinical negligence claim acting either for the claimant or the defendant and would like advice please don't hesitate to call Medicolegal Partners on 020 7118 0650.