The use of surveillance in personal injury cases
9 Apr 2019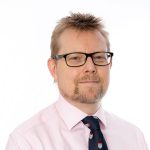 In this article Dr Chris Jenner discusses the use of surveillance in personal injury cases.
Covert surveillance is increasingly used by defendants where a claim involves ongoing pain without an apparent organic cause. Whilst in most cases surveillance footage can be easily explained, there are occasions where it can leave a medical expert unable to explain an obvious contrast between the claimant's presentation at a medico legal examination and that shown in the surveillance – completely undermining their case.
It goes without saying that the claimant should of course be open and honest in the examination, and if they choose to consciously exaggerate their symptoms, pain or mobility issues then it can be argued they only have themselves to blame. However, this is not always the case – especially when it comes to pain.
A good number of cases come to mind when I have been asked to comment on surveillance evidence where a claimant on initial review of the tape appears to be carrying out activities or tasks which are not in keeping with the symptoms they are complaining of. However, on closer review these have been quite easy to explain as you can see from the case studies below:
Case Study One – Debility is a matter of degree
Mr X slipped and fell hard on an icy surface while exiting a company vehicle. It left him with ongoing pain and a limp. In surveillance footage taken after the incident, Mr X was seen on a number of occasions walking, pushing a wheelie bin to the kerb, taking public transport and driving – he was even filmed gardening and erecting a fence.
When faced with the surveillance evident, I did not alter my opinion for two key reasons:
Mr X had been encouraged to exercise and liked to keep busy
Mr X had originally stated that he could walk for up to 30 minutes before his leg began to cause him pain and then was able to continue for a further 15-20 minutes but with a limp.
There was no surveillance footage showing Mr X walking for any extended period or on a particularly steep gradient. I was able to put the surveillance footage in context and demonstrate that a conclusion against the claimant could not be drawn because the evidence did not have any relevance to the particular debility the claimant experienced as a result of his accident.
In the case study below the evidence goes in favour of the defendant following my analysis of the surveillance evidence allowing reasonable conclusions to be drawn.
Case Study Two – Miracle or deceit?
Ms Y slipped on a wet floor at the races. She landed on her left arm while trying to break the fall. The pain and swelling required a trip to the hospital and an x-ray revealed a fracture. She spent a number of days in hospital and received physiotherapy after being discharged.
As Ms Y's pain did not seem to diminish and made day-to-day tasks extremely difficult, she was further diagnosed with neuropathic pain. In her witness statement she said her left hand was, as a result, almost non-functional. This was supported by the expert clinician who examined her.
However, the surveillance footage I was asked to opine on showed Ms Y performing everyday tasks without any sign of struggle. The footage showed her driving, carrying shopping bags and swapping them from one hand to the other while attending to her hair – without any discernible abnormalities. The surveillance clearly showed Ms Y functioning normally, paying for goods whilst on the phone and managing payment dexterously using both hands – the same as pushing and pulling doors to enter stores. She was seen carrying her handbag off her left elbow while holding a diary in her left hand – without any sign of struggle or pain.
The surveillance raised a number of questions about Ms Y's presentation to the expert clinician in contrast to her claim – there were a number of possible explanations for me to consider:
Ms Y's pain had significantly improved, allowing her to use her left upper limb with normal function
Ms Y had experienced a spontaneous recovery in her left upper limb
Ms Y was consciously exaggerating for the purpose of the medicolegal process
I came to the conclusion after reviewing the surveillance footage, that there was no evidence of pain, disability, restriction of movement or other abnormalities regarding Ms Y's left upper limb. Ms Y lost her claim.
While it can be thought that surveillance footage is evidence in itself, it is very seldom the case – especially in cases involving on-going pain with little to no observable cause. Instructing an experienced expert who can objectively and precisely demonstrate how the presentation of behaviour seen in the evidence relates to the claim being made. An expert witness who has a clear and detailed understanding of all aspects of the claimant's medical history will be able to assist the court as they can be relied upon to translate the surveillance evidence soundly and without bias.
Chronic pain is a complex and often wholly subjective condition that requires an expert in pain medicine with the expertise and experience to establish cause, impact and prognosis either when defending or bringing a claim.
Dr Jenner has more than 15 years experience as a medico legal expert acting for both claimant and defendant. He runs a pain clinic for Imperial NHS Trust where he is an honorary lecturer and is founder and clinical director of The London Pain Clinic in Harley Street. Dr Jenner can be instructed via Medicolegal Partners on 0207 118 0650 or info@medicolegal-partners.com.