New expert joins Medicolegal Partners
6 Mar 2020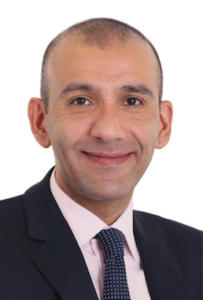 We are delighted to announce that Mr Zaid Sadiq, Consultant Oral and Maxillofacial Head/Neck Surgeon has joined our team of expert witnesses. Mr Sadiq currently works at the Queen Victoria Hospital, and prior to this he worked for many years at other leading hospitals including University College London Hospital and Great Ormond Street.
He is qualified in both medicine and dentistry and is accredited by the Royal College of Surgeons of England. He is also an honorary lecturer at University College London. Read his full biography.

Mr Sadiq has a keen interest in cancer, reconstructive surgery and tissue engineering, as well as providing a spectrum of oral and maxillofacial practice. He can accept both adult and paediatric medico legal instructions in a range of specialist areas for either claimant or defendant, including:
Cancer, including all surgery to head and neck,
Surgical reconstruction
Trauma surgery to head and neck
Dental conditions
Facial fractures
Facial pain
Cosmetic surgery/deformity to face or neck
Jaw joints
Claims involving oral surgery
Mr Sadiq has completed Bond Solon training and is currently studying part-time at Cardiff University LLM for a medico legal degree – Legal Aspects of Medical Practice.
To instruct Mr Sadiq or discuss a case with him, please get in touch (info@medicolegal-partners.com or 0207 118 0650).