Medico Legal Personal Injury Case Study
3 Jul 2017
Medicolegal practitioners will encounter tragedy on a regular basis whether it's due to personal injury or clinical negligence. Family tragedy, for example, that has left the principal breadwinner without the means to continue their employment, leaving families emotionally and financially compromised.
One of the more challenging aspects of handling medico-legal cases like these is the ability to plan for and circumvent obstacles that can arise unexpectedly. The following real-life scenario is an example of this type of situation relating to a personal injury case.
Cameraman, John, was injured whilst filming. A heavy vehicle backed into him causing him life threatening crush injuries. He was airlifted to a London hospital for life-saving surgery. One kidney was irretrievably damaged and removed. His liver, bowel and spleen were all permanently damaged, resulting in serious medical complications.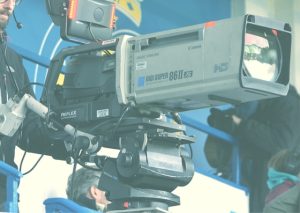 John was left with severe neuropathic pain and disability leading to severe depression, isolation, and PTSD. John's life and that of his wife and four young children were drastically altered as a direct result of his injuries and consequent disability
Personal Injury Claim
Despite John's case appearing to be a relatively straightforward personal injury claim, the instructing lawyer found it challenging to quantify the severity of the pain he still suffered and the effect this pain and suffering had on his life and the lives of his family. The subjective nature of the pain and disability made this case much more complex than was first expected.
This complexity, especially in cases where an individual is left with a chronic pain condition and/or disability, is where a robust diagnosis by an expert in Pain Medicine becomes imperative to a case. A first-rate expert will give a robust diagnosis and prognosis and consider the effect on all areas of a claimant's life. They will provide the instructing solicitor (who may be acting for the defense or claimant) and ultimately the court with a framework to measure the long-term impact on the claimant to ensure the right outcome and settlement are achieved.
Fortunately for John, his legal team worked with one of our experts whose evidence was critical to negotiating the £5m settlement that has enabled the family to obtain the support they needed to adapt to their change of circumstances. This included buying a family home suitable for John's needs and securing live-in care to enable the family to enjoy family life again.
Whether acting for the defense or the claimant our experts have the clinical experience and knowledge to provide a robust opinion for you, your client and ultimately the court to help ensure the right judgement and settlement is achieved.