Webinar: 10 September
10 Oct 2019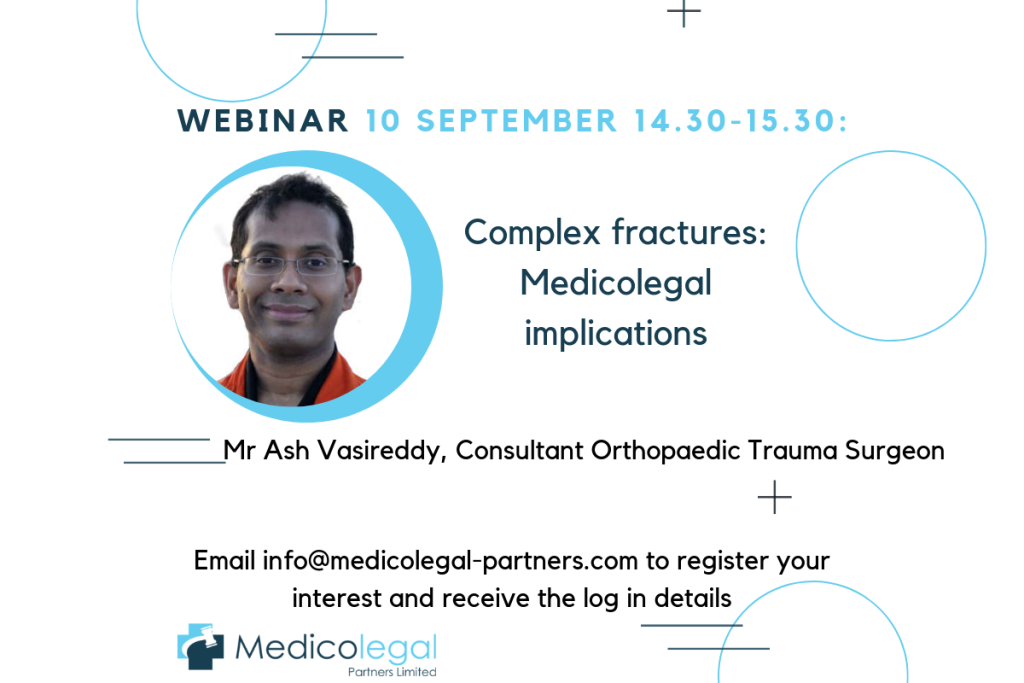 Mr Ash Vasireddy, Consultant Orthopaedic Trauma Surgeon, hosted an interactive webinar on complex fractures, the importance of pre-hospital care, the role of major trauma centres in improving outcomes for patients, and the medicolegal implications for these cases.
You can watch a recording of the webinar on our YouTube channel:
About Mr Vasireddy Mr Vasireddy is a full-time fellowship-trained Orthopaedic Trauma Surgeon at King's College Hospital and expert witness. He specialises in the management of complex open/closed pelvic, acetabular, upper limb and lower limb fractures and amputations. He is also one of a small group of surgeons, and the only contemporary Orthopaedic Surgeon, in the UK who works as HEMS (Air Ambulance) Pre-hospital Care Doctor. Mr Vasireddy can be instructed through Medicolegal Partners Ltd on 020 7118 0650 or info@medicolegal-partners.com and his CV can be found on this link.