The positive impact of trauma networks in the UK
26 Jun 2019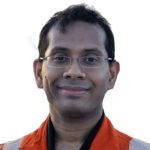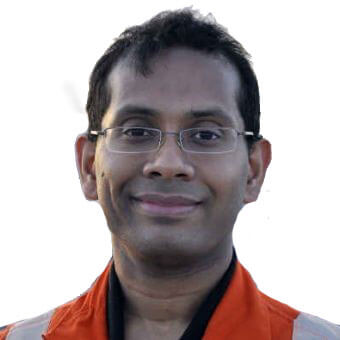 Mr Aswinkumar Vasireddy BSc (Hons) MBBS FRCS is a Consultant Trauma and Orthopaedic Surgeon and Expert Witness based at Kings College Hospital in London. He discusses how trauma networks are helping improve trauma outcomes in the UK and their potential over the next 5 years.
Definition and incidence of major trauma in the United Kingdom
Major trauma is defined as an injury or combination of injuries that are life-threatening and could lead to death, long-term disability or severely impact quality of life. The severity of trauma is assessed using the Injury Severity Score, an anatomical scoring system which retrospectively assigns a measure of severity ranging from 0 to 75 for patients with multiple injuries in one or more body regions. All patients, irrespective of age, who sustain trauma as a primary diagnosis with an injury severity score (ISS) of greater than 15 are diagnosed with major trauma[i].
Major trauma, especially from road traffic accidents (RTAs), is the most common cause of death in the UK in those aged under 40[ii]. However, the incidence of major trauma in the elderly is increasing due to improvements in their health and activity level.
Identifying the Need for Trauma Networks in the UK
The National Audit Office report an estimated 20,000 cases of major trauma in the UK each year resulting in 5,400 deaths[iii]. In the past, trauma victims were taken to the nearest hospital, irrespective of the severity and type of injuries sustained, or the capability of the hospital to provide appropriate diagnostics and treatment. Trauma centres were identified as necessary following a number of studies identifying deficiencies in the care that was being provided to severely injured patients in the UK. In 2008, Lord Darzi's NHS Four Next Stage Review stated there were 'compelling arguments for saving lives by creating specialised centres for major trauma'. As a consequence, the first Major Trauma Centres were opened in London in April 2010 and these included King's College Hospital, Royal London Hospital and St George's Hospital. The remaining major trauma centres and their networks came online in 2012.
What is a Trauma Network?
A regional trauma system serves a defined population with the aim of reducing death and disability following a serious injury. Along with treatment, it provides injury prevention, emergency medical services, rehabilitation services, research, education, systems governance and guidelines.
The principle of the trauma network is to get the right patient to the right hospital at the right time in order to be treated by the right medical team. For a critically-injured patient, the Major Trauma Centre is the correct place. For less severely injured patients, they can be appropriately treated at a Trauma Unit.
Transportation to major trauma centres may be via the usual regional Ambulance Service or an Air Ambulance. In England, severely injured patients are usually treated at the scene by an Advanced Air Ambulance Pre-Hospital Care Team and, therefore, can be transported by air. This allows patients to be treated within the 'golden hour' – the well established theory that advocates that major trauma patients should be transported as quickly as possible to a major trauma centre in order to give them the highest likelihood of surviving.
The Proof
Since the advent of major trauma networks, there have been multiple studies conducted to evaluate the efficacy of trauma networks and their impact on the overall survival of patients who have suffered severe, complicated and life-threatening injuries.
During the first year, 16,000 major trauma victims were treated within the Major Trauma Network. Christopher Moran et al (2014)[iv]carried out an observational study to evaluate the outcomes of almost 11,000 patients admitted to 35 hospitals between 2008 and 2017. The results were extremely compelling with an improvement in the mortality rate of nearly 20%.[v].
Herron et al (2017)[vi]conducted an analysis of the Trauma Audit Research Network database from 2012 to 2015. They reportedorthopaedic surgery as the most common admitting and operating specialty for major trauma and fracture surgery accounting for 82% of procedures in the elderly. Of 142,765 adults sustaining major trauma, 51% had a long bone or pelvic fracture and 46% of these were at least 65 years of age.
MTCs have played a critical role in the terrorist attacks across the UK in recent years. Before the trauma networks were set up, most critically-injured patients were taken to the nearest local hospital, which was frequently not set-up to treat such patients. By establishing major trauma centres at the centre of a major trauma network, clinicians with the appropriate medical expertise and diagnostic services were all co-located on one site where critically-injured patients could be effectively treated. The London Trauma Network has also allowed the capital to establish a much more coordinated hospital response to Major Incidents.
The recent terror attacks at Westminster, London Bridge, and Finsbury Park, saw a much more cohesive and organised response. In the largest incident at London Bridge, 36 patients were treated across three major trauma centres and two trauma units. System knowledge, guidelines and protocols allowed appropriate triage of patients across the system. In all of the MTCs and trauma units, well-trained specialist trauma teams had the expertise and resources to manage life-threatening injuries as they presented in high numbers. Similarly, the terrorist attack at the Ariana Grande concert in Manchester in May 2017, saw 59 patients successfully transported and treated at four MTCs and four trauma units.
There is no doubt that establishing Major Trauma Centres, with highly-trained surgeons and other clinicians, and Major Trauma Networks in England has had a significant and positive impact on public health. Triage guidelines, improved pre-hospital care and the collaboration between MTCs and other hospitals are all factors that have led to a 20% improvement in the mortality rate in the severely-injured patient group. However, evidence shows there is more to do to improve rehabilitation services for these patients andthe National Clinical Audit of Specialist Rehabilitation following major Injury report published in 2016[vii]found only 5% of trauma patients receive in-patient specialist rehabilitation services care following trauma.
With continued investment in facilities and trainingand more funding and development of rehabilitation services, Trauma Networks are expected to reach their full potential in the UK over the next 5 years.
About Mr Vasireddy
Mr Ashwinkumar Vasireddy BSc (Hons) MBBS FRCS can be instructed by contacting Medicolegal Partners on 020 8 118 0650 or at info@medicolegal-partners.com.
Mr Vasireddy is a full-time fellowship-trained Orthopaedic Trauma Surgeon at King's College Hospital. He specialises in the management of complex open/closed pelvic, acetabular, upper limb and lower limb fractures and amputations. He is also one of a small group of surgeons, and the only contemporary Orthopaedic Surgeon, in the UK who works as a HEMS (Air Ambulance) Pre-hospital Care Doctor.
He qualified at Guy's, King's & St. Thomas' Medical School and completed his orthopaedic training on the prestigious South East Thames Rotation. He completed specialist Orthopaedic Trauma Fellowship training both in the UK and USA.
His medico legal practice includes those who have sustained high-energy injuries. With his training, he's able to provide comprehensive reports and review all aspects of a patient's treatment. His consultation rooms are in London and Essex, he may be available for domiciliary visits in London and the South East.
References
https://www.ncbi.nlm.nih.gov/pubmed/3123707
https://www.ncbi.nlm.nih.gov/pubmed/10754963
https://www.ncbi.nlm.nih.gov/pubmed/26598629
https://www.nao.org.uk/report/major-trauma-care-in-england/
https://academic.oup.com/bja/article/113/2/202/264305
https://www.rcseng.ac.uk/library-and-publications/rcs-publications/docs/regional-trauma-systems-interim-guidance-for-commissioners/
https://academic.oup.com/bja/article/113/2/202/264305
https://kingsfund.blogs.com/health_management/2018/08/changing-the-system-major-trauma-patients-and-their-outcomes-in-the-nhs-england-200817.html
https://www.hqip.org.uk/resource/specialist-rehabilitation-for-patients-with-complex-needs-following-major-injury-report-2017/#.XNm2B45KhPY
https://www.hqip.org.uk/resource/specialist-rehabilitation-for-patients-with-complex-needs-following-major-injury-report-2017/#.XNm2B45KhP