The complexities of pain in a medicolegal context: Establishing causation, impact and prognosis.
22 Jul 2019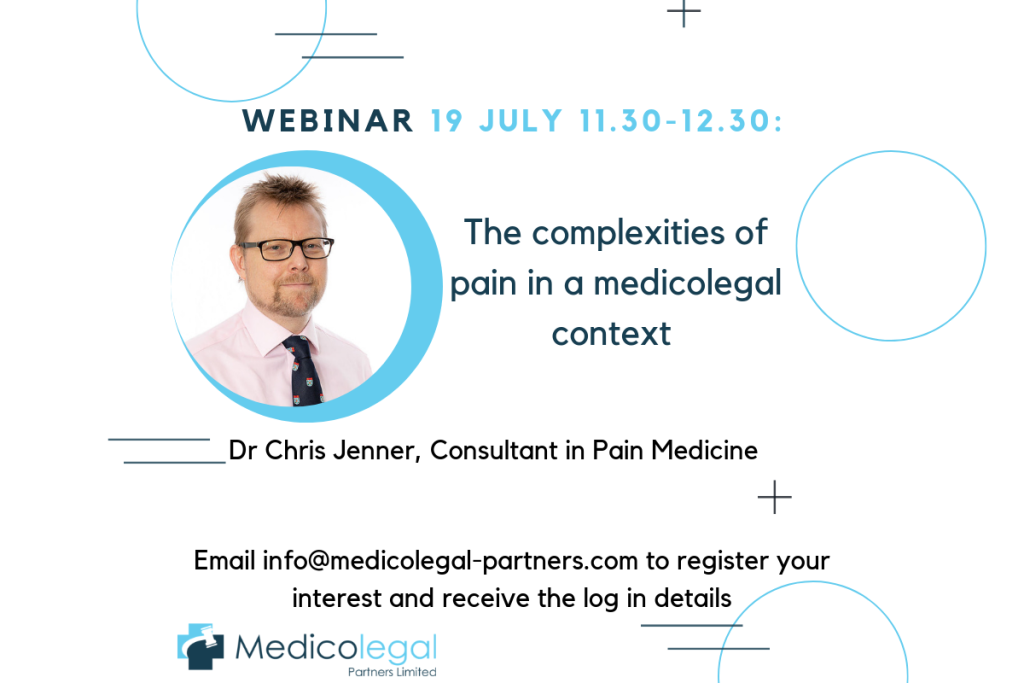 On Friday 19 July, Dr Chris Jenner led an interactive webinar discussing how an expert in pain medicine can add value to your medico legal case. If you would like to download the presentation, please click here.
Do get in touch if you would like to organise for Dr Jenner to talk to your team and to receive more information about future webinars: info@medicolegal-partners.com
Dr Chris Jenner is an expert witness with 15 years' experience. He is a Consultant in Pain Medicine at Imperial College NHS Trust and is also an Honorary Clinical Lecturer, as well as being clinical director for the London Pain Clinic in Harley Street, London. He provides reports for both medical negligence and personal injury claims.
His particular areas of expertise include, but are not limited to:
Neuropathic pain
Chronic and chronic widespread pain
Chronic Pain Syndromes
Complex Regional Pain Syndrome
Phantom limb pain and Post Mastectomy Pain Syndrome
Multi-disciplinary pain management
Fibromyalgia