How Working at a Major Trauma Centre Helps Make for an Informed Surgeon when Assessing a Critically-Injured Patient
1 Aug 2019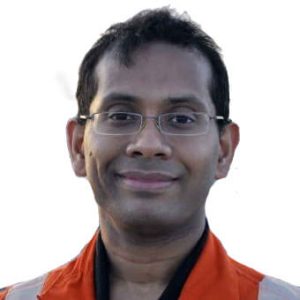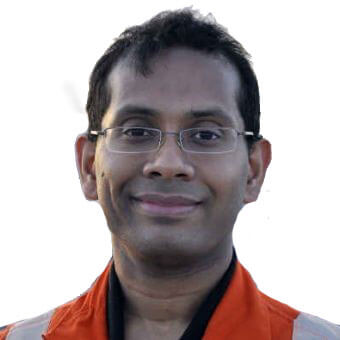 Mr Aswinkumar Vasireddy BSc (Hons) MBBS FRCS is a Consultant Trauma and Orthopaedic Surgeon and Expert Witness based at Kings College Hospital in London. He discusses how his experience working at a major trauma centre assists him in his medicolegal expert witness work.
By definition, a good medical witness is an expert and will have enough experience in their chosen field to enable them to give a knowledgeable and consistent opinion about the specific medical issues in a case, although it is essential that they limit any statements they make to issues where they have relevant knowledge and experience. If conclusions cannot be drawn on a specific point, particularly where there is little evidence in the medical literature, and if outside their field of specialism, this needs to be made absolutely clear. A good expert will be able to demonstrate that they have considered other possible explanations or views but still justify why they have reached their conclusions. After all, they may need to defend their opinion when challenged by the opposition or the judge.
Orthopaedic conditions make up a significant proportion of the medico-legal cases in which the opinion of an expert witness is sought. A major trauma centre is a specialist hospital responsible for the care of the most severely injured patients involved in a traumatic incidents, such as a road traffic accidents and falls from heights. Therefore, a Consultant Orthopaedic Trauma Surgeon is likely to have very extensive experience of treating complex injuries on a day-to-day basis. There is also an increasing trend for surgeons to specialise further, into one area of the body, thus increasing their detailed expertise.
Therefore, when it comes to evaluating a complex orthopaedic case, no-one is better placed to make an assessment than a Consultant Orthopaedic Trauma Surgeon. He or she will be very familiar with the natural history of trauma injuries and will be able to comment on how appropriate the patient's treatment has been, including the care received before arrival at hospital, and also to determine whether any form of malpractice has occurred. Only a doctor working in this type of setting is likely to have the detailed knowledge necessary to offer an opinion as to:
whether the trauma was of a type likely to have caused the injuries sustained,
whether the timescale between the incident and complaint are plausible; and
whether the reported symptoms are typical of the injury.
Examination of the patient will also determine whether the injury has completely healed (also known as the point of maximal medical improvement) or if further treatment or investigations are necessary and whether any impairment remains. If this is the case, an assessment of the extent and whether it is likely to be permanent is needed to determine if the patient is, or will be, employable in any capacity and if not, an appropriate assessment made to help the court reach a decision on the level of compensation that should be paid. The patient's past and present medical history is very important, particularly if there has previously been an injury at the same site as the disputed one. A Consultant Orthopaedic Surgeon who practices at a Major Trauma Centre will have the necessary experience to offer an opinion on whether severe injuries and their consequences were caused by the incident or whether it aggravated a condition that was already there. In these circumstances, they can offer a view on how much apportionment can be made.
It is in the interests of all involved that a claim is brought to a conclusion as swiftly as possible. By presenting a more convincing argument than the opposition, a good medical expert can help to achieve this, thus managing claimants' expectations as well as helping to reduce the financial burden of litigation. The best expert medical witnesses have the experience, skills and common sense to give an independent opinion, which will stand up to challenge in court, and for orthopaedic conditions, a Consultant Orthopaedic Surgeon who specialises in complex injuries is in a unique position to offer these attributes.
About Mr Vasireddy
Mr Vasireddy is a full-time fellowship-trained Orthopaedic Trauma Surgeon at King's College Hospital and expert witness. He specialises in the management of complex open/closed pelvic, acetabular, upper limb and lower limb fractures and amputations. He is also one of a small group of surgeons, and the only contemporary Orthopaedic Surgeon, in the UK who works as a HEMS (Air Ambulance) Pre-hospital Care Doctor.
Mr Vasireddy can be instructed through Medicolegal Partners Ltd on 020 7118 0650 or info@medicolegal-partners.com and his CV can be found on this link
Further Reading:
Sullivan JD. The medico-legal expertise: Solid medicine, sufficient legal and a measure of common sense. Mcgill J Med. 2006; 9: 147-151.
Papagiannopoulos K. The ideal and impartial medical expert: tips and tricks for a safe medicolegal practice. J Thorac Dis. 2019; 11: S1009-S1013.