Consultant Plastic Surgeon joins the team
25 Jun 2020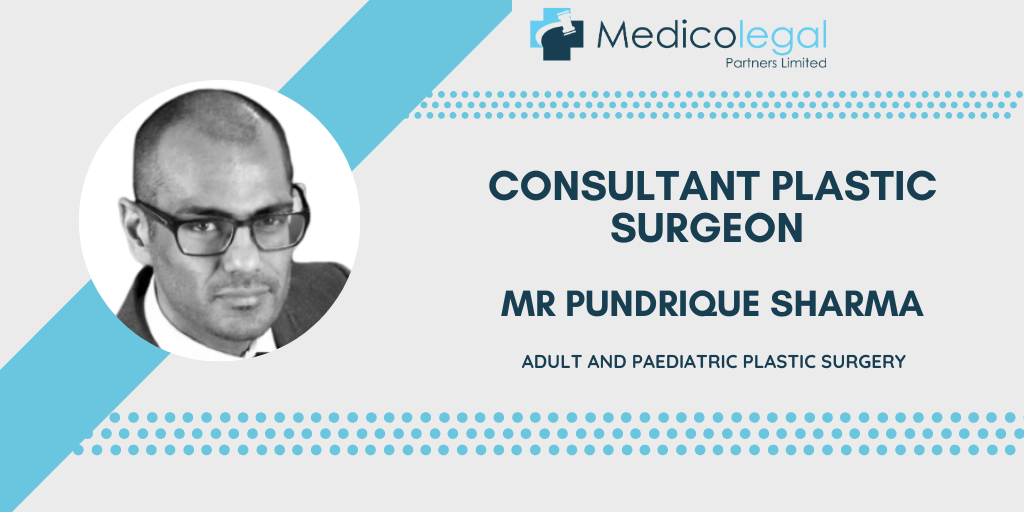 We are pleased to announce that Mr Pundrique Sharma, BSc, MBBS, FRCS (Plast), PhD, Consultant Plastic Surgeon, has joined the Medicolegal Partners team.
Mr Sharma is a Consultant Plastic Surgeon at the Alder Hey Children's Hospital in Liverpool. There he performs general plastic surgery and reconstruction, burns surgery, and has a special interest in limb reconstruction. Mr Sharma also set up a nerve reconstruction unit at the hospital and treats a variety of peripheral nerve injuries, including those following trauma and obstetrical brachial plexus injury. He is able to provide expert opinion and medico legal reports on the following aspects of plastic surgery:
General Plastic Surgery for Adults and Children
General Paediatric Plastic Surgery
Burns
Scar management
Upper and lower limb management
Limb congenital abnormalities
Nerve injuries, including brachial plexus injury
Cosmetic surgery, including breast, body contouring, abdominoplasty and liposuction
Find out more and download his CV.
Please get in touch via info@medicolegal-partners.com to discuss a case and instruct Mr Sharma.