Autumn pain clinics – Bristol added to list of locations
2 Sep 2020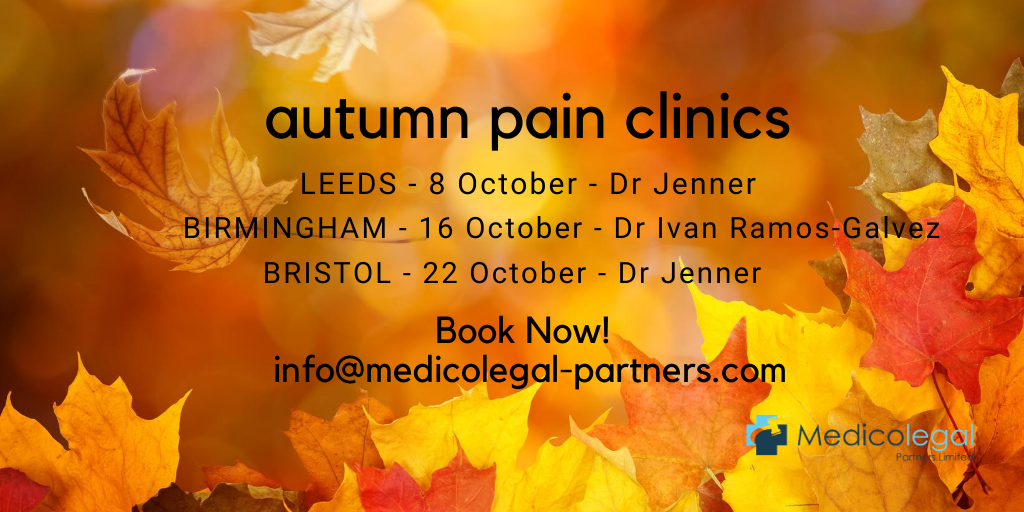 Our popular pain clinics will be back in Leeds and Birmingham in October this year, and we have also added Bristol to list so that claimants based in the South West have the opportunity to have a face-to-face consultation with our pain experts, if travelling to London is not convenient.
Both experts are also available for weekly clinics in London/Reading.
Birmingham – 16 October – Dr Ivan Ramos-Galvez
Bristol – 22 October – Dr Jenner
Please email info@medicolegal-partners.com or call us to find out more and book an appointment.