Birmingham clinic – 18 January 2021
22 Nov 2020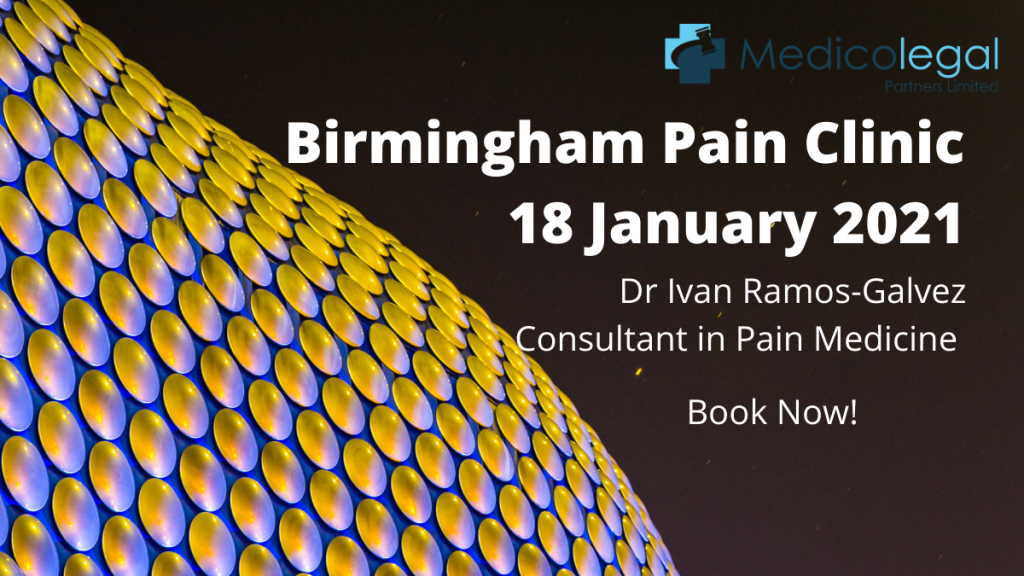 Dr Ivan Ramos-Galvez, Consultant in Pain Medicine, will be holding a pain clinic in Birmingham on 18 January 2021. If you have clients who would benefit from an appointment with Dr Ramos-Galvez, please get in touch.
Dr Ramos-Galvez' range of expertise with regards pain is widespread and his particular areas of expertise include, but are not limited to:
Complex Regional Pain Syndrome (CRPS)
Fibromyalgia
Spinal Pain
Chronic and chronic widespread pain
Chronic Pain Syndromes
Neuropathic pain
Pelvic Mesh Pain
Phantom limb pain and Post Mastectomy Pain Syndrome
Multi-disciplinary pain management
Find out more here.