Consultant Vascular Surgeon joins the team
1 Mar 2023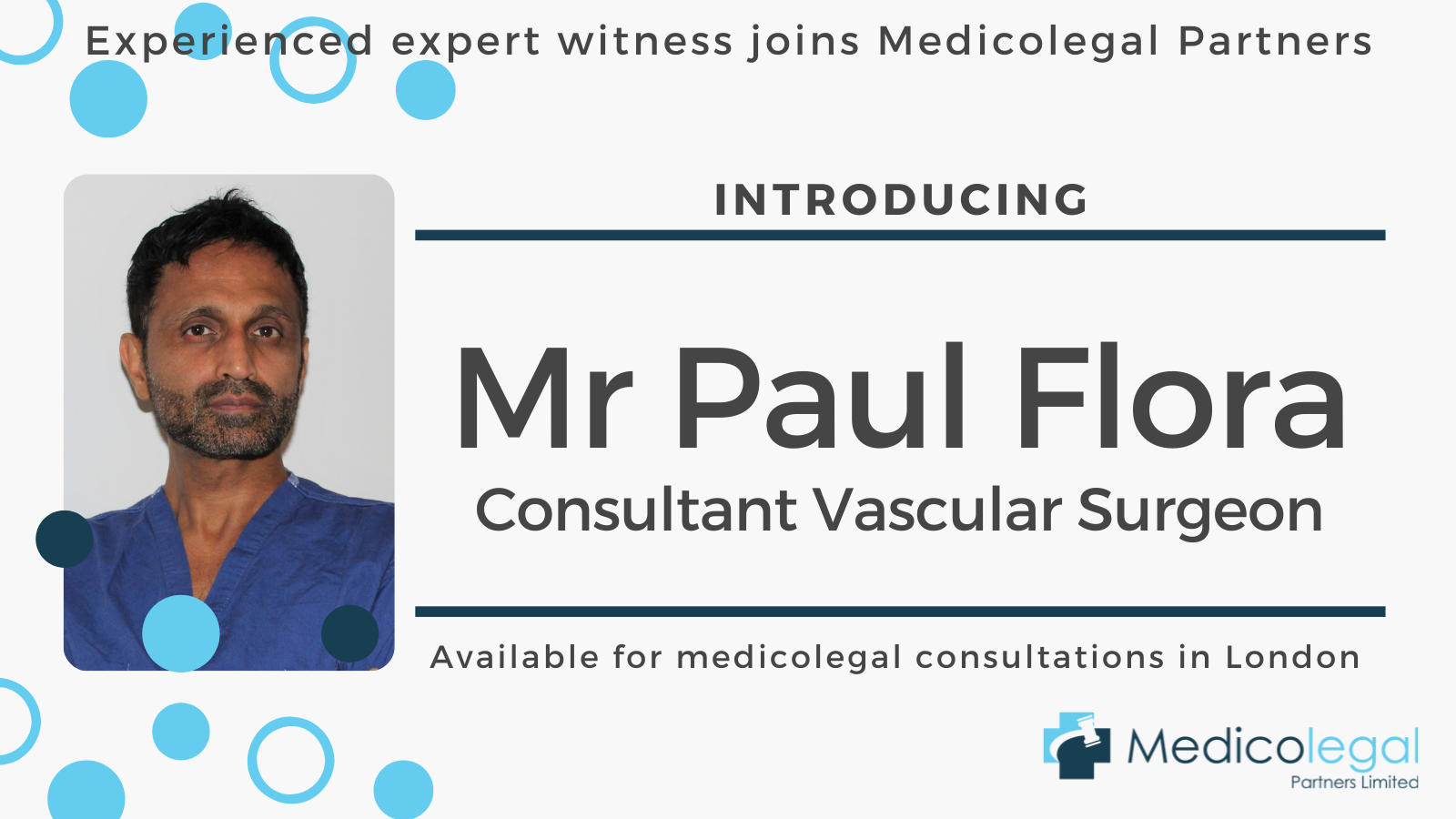 We are pleased to announce that Mr Harpaul (Paul) Flora, Consultant Vascular Surgeon, has joined the Medicolegal Partners team.
Mr Flora is a Consultant Vascular Surgeon at St Barts and Royal London NHS Trust a leading London Teaching hospital. He holds an Honorary Consultant position at Queens Square Hospital. He has 15 years' experience in endovascular and advanced laparoscopic, or keyhole, surgery for a variety of vascular problems and was the first surgeon in the UK to perform the Barostim procedure for the regulation of hypertension.
He is an experienced expert witness, accepting adult instructions for the claimant or defendant in a range of specialist areas including:
endovascular aortic aneurysm surgery
varicose veins (EVLT, Venefit, and glue)
deep venous disease
carotid disease
stroke
diabetic foot disease
peripheral arterial disease
Pressure sores and wounds
Thoracic outlet syndrome
vascular tumours.
Find out more and download his CV.
Please get in touch via info@medicolegal-partners.com to discuss a case and to instruct Mr Flora.