Webinar: When would instructing an oral and maxillofacial surgeon be beneficial for your case?
5 Oct 2023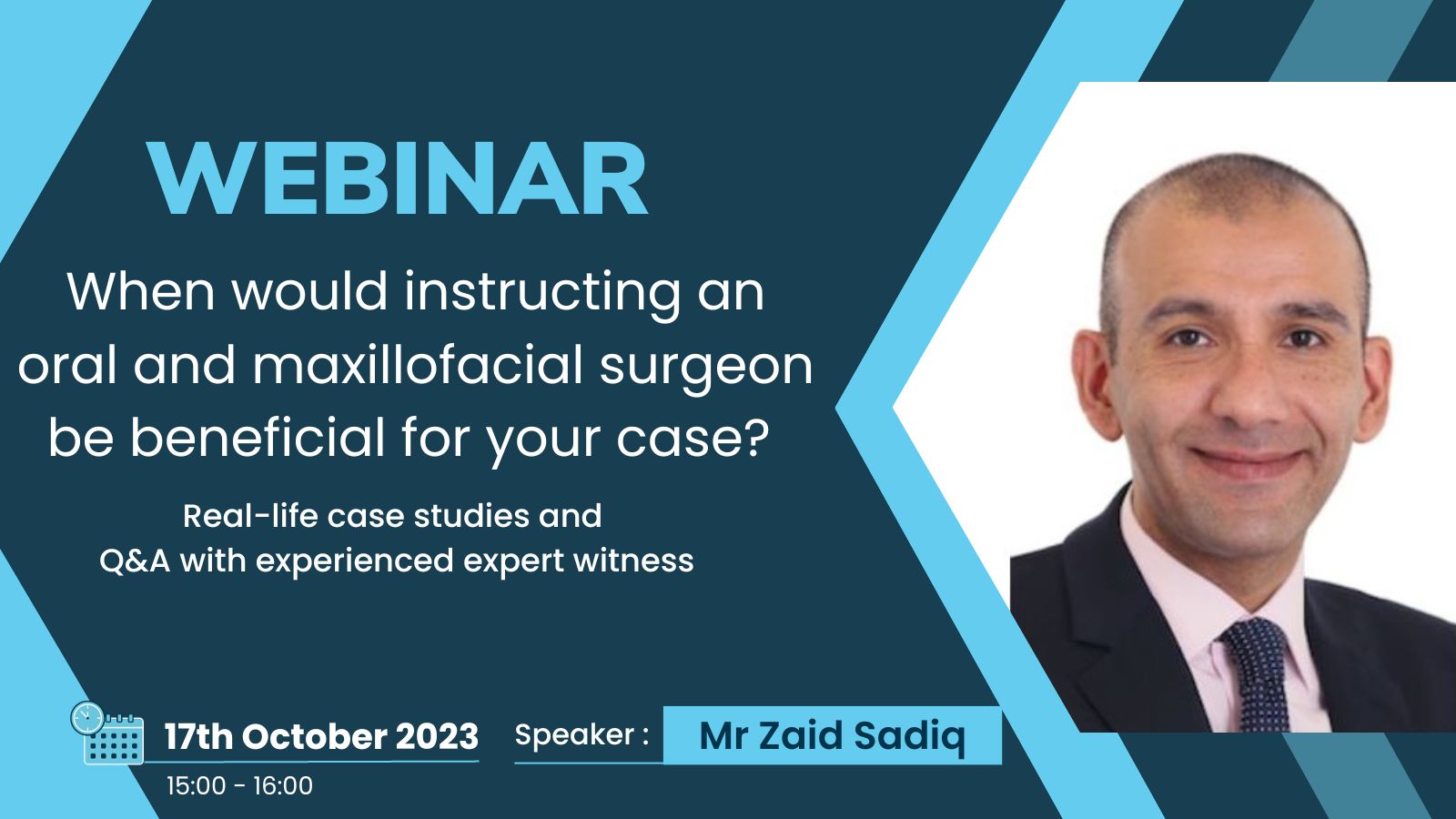 Join Mr Zaid Sadiq, experienced Oral and Maxillofacial Surgeon and expert witness, on Tuesday 17th October at 3-4pm for an insightful webinar on his area of specialism. Combining both dental and medical expertise, the role of a Head and Neck Surgeon covers a wide variety of conditions affecting the head and neck region that require surgery, including facial trauma, head and neck cancer and reconstruction, wisdom teeth surgery, dental implants and jaw joint conditions. Mr Sadiq will discuss the context of his specialism, drawing from a series of case studies.

By the end of the webinar you will have:
A clear understanding about when the expertise of an Oral and Maxillofacial Surgeon would be beneficial to your case
Knowledge about the real-life cases (both personal injury and medical negligence), involving the oral and maxillofacial specialty
This webinar is hosted in conjunction with Optimal Med.
There will also be ample opportunity for you to ask questions. If you wish to submit them in advance, please get in touch.
About Mr Zaid Sadiq
Mr Sadiq is an experienced expert witness qualified in both medicine and dentistry. He accepts both adult and paediatric instructions for personal injury and medical negligence cases. His specialist interests include:
Head and neck cancer, including skin cancer
Surgical reconstruction
Facial fractures
Oral surgery including conditions affecting the jaw
Cosmetic surgery/deformity to face/neck
Dental implants