New expert joins Medicolegal Partners
19 May 2020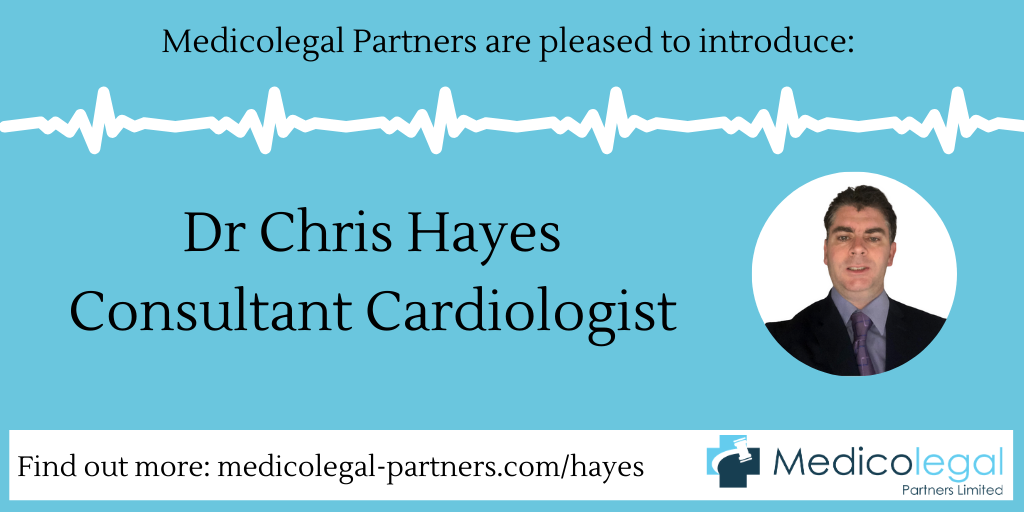 We are pleased to welcome Dr Chris Hayes, Consultant Cardiologist, to the Medicolegal Partners team. Dr Hayes has completed medicolegal training and is based in York. He can provide reports for both claimant and defendant.
As a cardiologist, Dr Hayes specialises in diagnosing and treating diseases of the cardiovascular system. He is particularly interested in heart failure (including pacing and complex pacing for heart failure), electrophysiology and synscope, as well as all aspects of arrhythmia management. He is trained in echocardiography including transoesophageal echocardiography and diagnostic angiography.
Find out more about Dr Hayes on his full biography or download his CV.